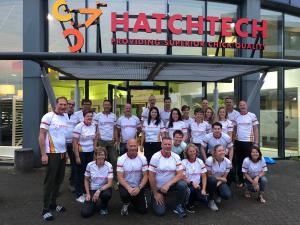 De roparun 2018 is begonnen, draag jij steentje bij?!
Hatchtech sponsord de RopaRun Team 274.
De RopaRun is een loop van Parijs naar Rotterdam dit doen we in team verband met 25 enthousiaste mensen!
We proberen zoveel mogelijk geld op te halen voor mensen met kanker.
"Leven toevoegen aan de dagen, waar geen dagen meer toegevoegd kunnen worden aan het leven"

We zijn onderweg! Alle kleine beetjes helpen!
Doneer makkelijk via dit betaal verzoek!
Betaal €2,50 via deze
LINK
HatchTech sponsored the RopaRun Team 274.
The RopaRun is a run from Paris tot Rotterdam. We are doing this with an enthusiastic team of 25 people.
We try to collect as much money as possible for people with cancer.
"Adding life to the days, where we can not add days to life"

We are on our way! All small donations will help! Donate easily via this link.